Affordable Social Media Marketing Services
Social media marketing is a critical aspect of the marketing strategies designed by any business. If you also want to reach the wide world of social media, then we are here to support all your marketing efforts to be done on several popular platforms like Facebook, Twitter, Instagram, LinkedIn, etc. Through our affordable social media marketing services, we aim to make use of our technological capabilities to offer support to your business goals.
We help you in making the right marketing moves through apt campaigns and efforts. Our initial goals include the improvement of your website design and content so it can be optimized for use on varied social media. We also ensure that your posts on social platforms appear higher in search engine rankings. Thus, we create interesting and appealing text, images, videos, logos, messages, slideshows and other multimedia elements for your social account pages. We further assist you in designing your profile pictures and cover images, as well as in adding widgets and links.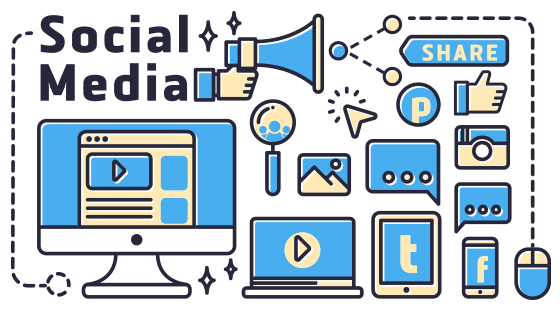 Now days, it is also essential to have mobile apps for your social media business pages. That is why we assist you in developing such apps for different platforms. Such efforts may help us in directing more traffic to your Web pages, as your brand penetrates a greater portion of your target market through social media platforms. Apart from this, we design your social pages in such a manner that your prospective customers may receive higher chances of interaction with you. This can also help you in gaining an effective feedback of all kinds from readers who are actually being engaged with your posts or using your products.
Our design professionals understand your target market before they start developing your social media accounts, apps and content. We aim to provide an effective presence to your brand on social platforms by creating smoothly functional designs. To know more about cheap social media marketing services in india, simply call or email us.