SEO Services in India
In the age of cutthroat competition, every business wants to excel in the way it markets its offerings. An effective way to do this is to focus on the search engine optimization (SEO) of its website. At Webimta, we take care of this aspect and offer relevant services that can achieve higher rankings for your business on varied search engines. Our SEO team looks into the requirements of every client project and accordingly designs SEO strategies that may work for specific business goals.
Our aim is to give a wider exposure to your business website so it may attract a higher number of prospective customers. Thus, we target to make your website content reader-friendly and interesting. We also ensure to make your content flawless and of high value so it can be rated higher by search engines too. We not only concentrate on content optimization, but also work on strategies like effective link building and directory submissions.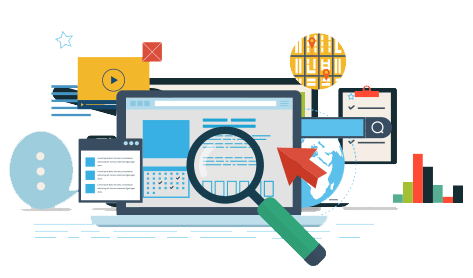 At Webimta, we constantly strive to position your brand well among Web searchers who are seeking information on products and services similar to your offerings. We improve your website in such a way that it appears higher in searched results and it is searched more often by your target customers. When we work on your Web pages and direct relevant content with the right keywords to Web surfers, then they are more likely to click on your links and visit your site. This brings you the desired client base through improved traffic and quality prospects.
Further, we make sure that your website has easy navigation and search options. This can help visitors in locating the required information and reading it easily. We design such SEO solutions for your business that can really make it profitable for you in terms of the return on your investment. To outsource SEO services to India or to hire freelance SEO expert India, you may call or send a message to our representatives.